The Tunnel
By Ernesto Sabato, Margaret Sayers Peden (translator),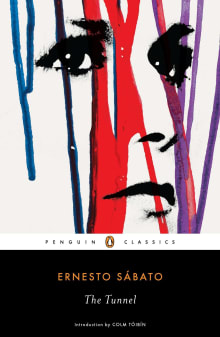 Recommended by F.E. Beyer
From F.E.'s list on crime novels set in Argentina.
The painter Castel meets Maria, the only person in the world capable of understanding him and his art. They start a relationship, but he becomes obsessive and wants her to live for him only. Castel describes his mind as a dark labyrinth in which occasional flashes of lightning illuminate dark corridors. The increasingly paranoid painter murders Maria and the novel takes the form of his prison-cell confession. Unable to understand why he committed the crime; he is at a loss how to justify himself. Sabato's tortured protagonist is up there with Camus' Meursault and Dostoevsky's Underground Man. Femicide is a huge problem in Latin America, and Sabato was praised for being able to recreate the mind of a monster. However, I found Castel somewhat sympathetic.
---