Sprawl
By Robert Bruegmann,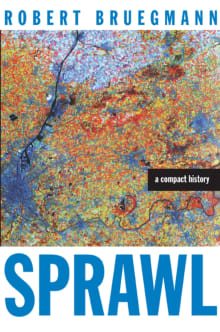 Recommended by William A. Fischel
From William's list on why zoning isn't as boring as you think.
An architectural historian motivated by simple curiosity concludes that sprawl is not new and is a worldwide phenomenon. Highbrow critics have always condemned suburbanization until the next generation ends up living in it and trying to preserve it against further suburbanization. Bruegmann's wide-ranging book is a sprightly send-up of the anti-sprawl sentiments throughout history and across the globe. Greenbelts to contain sprawl turn out to be especially toxic to sensible urban development. 
---