Swallow This
By Joanna Blythman,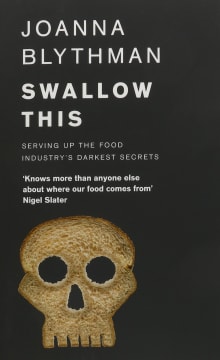 Recommended by Pip Waller
From Pip's list on what to eat, what not to eat, and why.
Eating right involves two very important things- what you need to eat a lot of for health, and what you need to avoid eating because it will make you ill. A very sobering look inside the so-called 'food industry' and how it is operating in the modern world, Swallow This educates us as to what 'food' labels mean; 'natural flavourings', 'modified starch' and so on. Once you've read it, you will understand completely why I put 'food' in inverted commas, and will develop a proper aversion to processed 'food', which will save you from a raft of serious health outcomes.
---