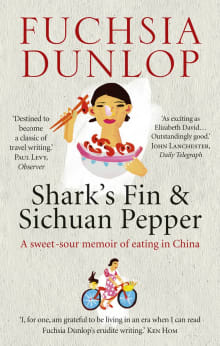 Shark's Fin and Sichuan Pepper: A Sweet-Sour Memoir of Eating in China
By Fuchsia Dunlop
Why this book?
In China there's an expression that roughly translates, "It's not a meal without alcohol." The converse is equally true: Chinese alcohol yearns to be paired with food. This list would thus be incomplete without a book that seriously delves into Chinese food culture. And in many ways, my own journey into Chinese spirits was an unintentional compliment to Dunlop's earlier book. We both learned from local experts, followed our respective passions around China, and spent the bulk of our time in the idyllic Sichuanese capital of Chengdu. I especially appreciate Dunlop's willingness to explore uncomfortable cultural dissonances, and the compelling…
From the list:
The best books on Chinese alcohol and drinking culture
When you buy a book we may earn a small commission.