Land of Plenty
By Fuchsia Dunlop,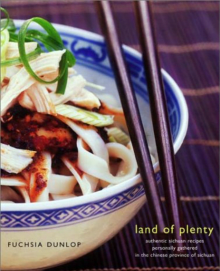 Recommended by David Waltuck
From David's list on the best Chinese cookbooks that have influenced my cooking.
Written by another westerner who studied in China and fell in love with the food, in this case the distinctive food of Szechuan. Once again an outsider's perspective allows for a clear step-by-step introduction to the flavors and recipes of a complex and delicious cuisine.

---