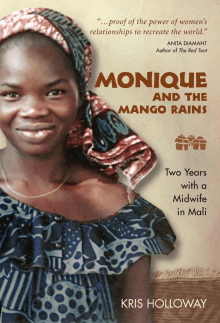 Monique and the Mango Rains: Two Years with a Midwife in Mali
By Kris Holloway
Why this book?
Equally heartwarming and heartbreaking, this tale of friendship between a Peace Corps volunteer in Mali and her local counterpart vividly portrays the realities of volunteer life. Holloway gently guides the reader through sensitive and taboo subjects—often through heart-to-heart conversations with Monique—such as menstruation, domestic violence, rape, female genital mutilation, sexually transmitted diseases, childbirth, and motherhood. Kris illustrates how women in her village—as in many places around the globe—suffer and fall to untimely deaths due to lack of education, personal agency, available resources, or financial independence. A beautifully written and important read.

From the list:
The best books about serving in the Peace Corps
When you buy a book we may earn a small commission.