Baby Catcher
By Peggy Vincent,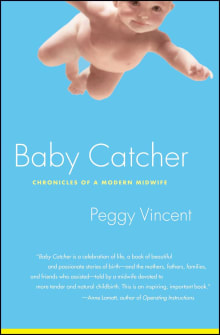 Recommended by Wendy Kline
From Wendy's list on the history of childbirth.
I could not put this book down. Vincent is a licensed home birth midwife in California, and Baby Catcher represents her accounts of many of her clients' births. Her stories capture the diversity of experiences, the fears and joys of each mother who has opted for an out-of-hospital birth, and the beauty of bringing new life into the world. I have assigned this book in college courses and students love it; they come out angry at how broken our system is when it comes to maternity care.

---