Birth and the Dialogue of Love
By Marilyn A. Moran,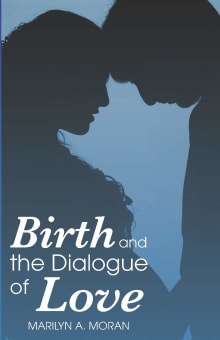 Recommended by Lynn M. Griesemer
From Lynn's list on confidence for natural childbirth and homebirth.
This classic and groundbreaking book is an exploration of the "interpersonal aspect of childbirth for husband and wife and its effect on their growth and development in two-in-oneness," says author Marilyn A. Moran, the first advocate for husband and wife unassisted homebirth. "Childbirth is a dialogue, not a monologue…It is imperative that couples abandon the doctors' quasi-pathological approach to birth…When an obstetrician steps in between the lovers at the moment of birth to catch the baby, the cyclic giving and receiving of significant genital gifts is shattered."
Women are the main connoisseurs of childbirth books, but when my husband opened this book, he devoured it within three days and was completely convinced of planning a husband and wife homebirth. The book made so much sense to us. After four hospital births, we went on to have two unassisted homebirths, and Birth and the Dialogue of Love was pivotal.
---