Birthing Justice
By Julia Oparah (editor), Alicia Bonaparte (editor),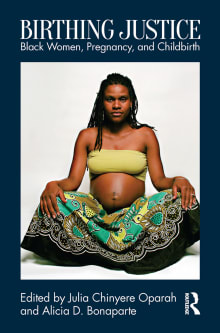 Recommended by Anna Malaika Tubbs
From Anna's list on Black motherhood.
A crucial read not only for understanding the unique obstacles facing Black birthing parents but also for celebrating the work of organizers who have fought for our reproductive justice. This book explains how key moments in history have led to where we are today and fills gaps of understanding that many have when it comes to Black maternal health.

---