Resistance
By Anita Shreve,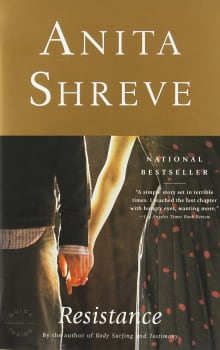 Recommended by Imogen Matthews
From Imogen's list on acts of resistance in WW2.
I love Anita Shreve's writing style, which is spare and yet conveys so much emotion. Resistance is set during World War 2 in occupied Belgium and tells the story of a downed US air force pilot who is found by a young boy, the son of a Nazi collaborator, before being taken in by a couple who hides him in the attic before he can be discovered by the Germans. This atmospheric story is about love and betrayal, but so powerfully portrays the atrocities of war. 
---