A Time for Trumpets: The Untold Story of the Battle of the Bulge
By Charles B. MacDonald,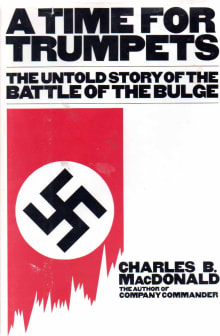 Why this book?
MacDonald's Time for Trumpets was one of the first books I read about the Battle of the Bulge, and it is still one of my favorites. His narrative style is easy to read and almost immediately, you find yourself, shivering in a foxhole, somewhere in the Ardennes, and staring into the morning mist, wondering where the German invaders are. His descriptions of combat are compelling and riveting, and MacDonald's work does not skip over any major portion of the massive battle that involved a quarter of a million men on both sides. If you have to read one book on the topic of the Battle of the Bulge, this would be the one.

---