Moonless Night
By B.A. 'Jimmy' James,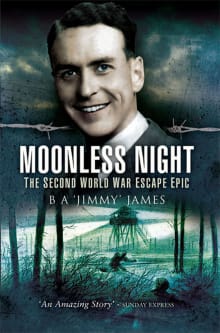 Recommended by Marc H. Stevens
From Marc's list on the best POW escape books of World War 2.
This is the autobiography of the man I consider the most determined escaper of WW2. Jimmy James was a serial escaper. One of the 76 men who broke out of Stalag Luft 3 in The Great Escape, he was recaptured and was sent to Sachsenhausen concentration camp.  Using a spoon, he dug a tunnel and escaped from there!  This is one of the bravest stories I've ever read of determination to succeed at any cost.

---