A Time for Trumpets: The Untold Story of the Battle of the Bulge
By Charles B. MacDonald,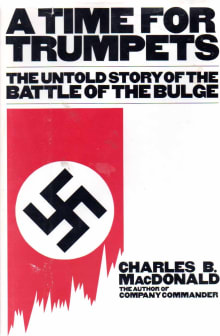 Why this book?
How many historians can claim to have fought in the Battle of the Bulge as a rifle company commander, documented it as a combat historian, and then written about it as a popular author? Only the great Charles B. MacDonald. In this remarkable work, published on the fortieth anniversary of the battle, he managed to convey both the human and strategic dimensions without missing a rhetorical beat. I love this book because it is so obviously the product of decades of reflection and research by a true master of the historical art.

---