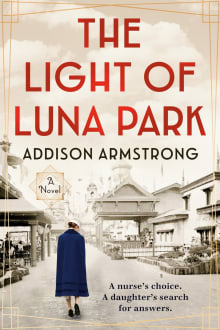 The Light of Luna Park
By Addison Armstrong
Why this book?
A dual-time story written by a Vanderbilt undergraduate (!), this is the story of a nurse at the Coney Island incubator "exhibit" where premature babies were brought because hospitals did not want to invest in this new technology (yes, this really happened). In 1926, Nurse Anderson takes a failing baby there with intentions of returning it to the parents, and a special education teacher in the 1950s has a connection to that fateful decision. Another fascinating piece of history that is not well known.
From the list:
The best historical fiction with rockstar nurses
When you buy a book we may earn a small commission.