The Age of Innocence
By Edith Wharton,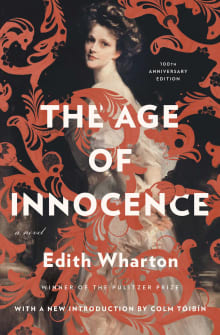 Recommended by Deborah Lincoln
From Deborah's list on the glittering gilded age and its seamier side.
Before there were Daniel Day Lewis and Michelle Pfeiffer, there was the book that brought them together (in the movie): Edith Wharton's The Age of Innocence, Wharton's lush, sepia-toned tale of the New York haut ton of the 1870s. Gilded Age society at its best; it won the 1921 Pulitzer for fiction, making Wharton the first woman to win the prize. Read it first, then stream the movie. I loved its opulent portrayal of the well-heeled society of upper-class New York and its spot-on portrayal of moral hypocrisy. The battles that nineteenth-century women of all classes fought to live their lives with integrity and honesty seem to me to echo today in the ongoing injustices perpetrated against society's powerless.
---