The Talented Mr. Ripley
By Patricia Highsmith,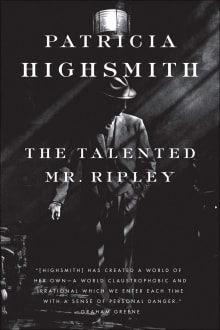 Recommended by Joy Lanzendorfer
From Joy's list on ruthless social climbers.
This is a classic psychological thriller about a social climber, complete with murder and stolen identity. There's something about Tom Ripley, who fenagles his way into the upper-crust world of Dickie Greenleaf, son of a wealthy shipping magnate. Ripley is immoral and ruthless, but also needy and sad, a complicated character who evokes sympathy even as he does terrible things. This book asks the question: What if you could take the place of a person who has everything you ever dreamed of? Would you do it? And if you did, how would you keep from getting caught? 
---