Sicily '43
By James Holland,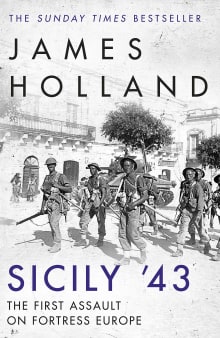 Recommended by Jeremy Black
From Jeremy's list on WW2 in Europe.
Holland is a talented scholar who has honed his skill in providing excellent campaign-level accounts of the war. Thus, among much else, his books include Fortress Malta (2003), The Battle of Britain (2010), Burma '44 (2016), Normandy '44 (2019), and this excellent study of the Anglo-American invasion of Sicily in 1943. Holland is particularly good at capturing the grittiness of war, and at adding the perspective of individual combatants without being trapped by it. Reads very well and provides a superb campaign-level account that is also tactically adroit.

---