Out of the Shelter
By David Lodge,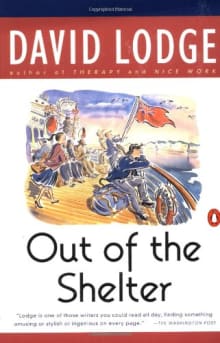 Recommended by Ellen Feldman
From Ellen's list on the allied occupation of Germany.
Out of Shelter, David Lodge's first novel, is a lighter take on the Occupation in its later years. This autobiographical coming-of-age story, which he had trouble getting published, is a tale of a young British boy's summer-long visit to his sister who's working for the Americans in Germany. His awakening from a cossetted English childhood of rigid rules and postwar scarcity to a wider world of less certain moralities and astonishing American abundance is at once touching, funny, and written with Lodge's usual grace and wit.
---