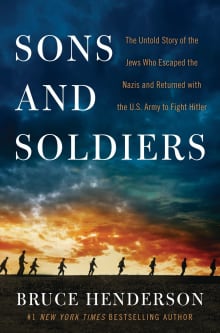 Sons and Soldiers: The Untold Story of the Jews Who Escaped the Nazis and Returned with the U.S. Army to Fight Hitler
By Bruce Henderson
Why this book?
Sons and soldiers is a remarkable book not so much due to the content, which is amazing in and of itself; it is remarkable due to the secrecy surrounding their selection, training, and operations decades after the war was over. These men each have their own tragic tales, which are offset by their bravery and dedication to serving their adopted country to the best of their abilities.
From the list:
The best books about military history and true stories of survival
When you buy a book we may earn a small commission.