The History of the German Resistance, 1933-1945
By Peter Hoffmann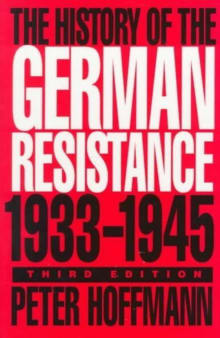 Why this book?
During my research for my book, I was fortunate to get in touch with Claus von Stauffenberg's grandson Philipp von Schultess, who recommended the Peter Hoffmann book. 
It is a very detailed, comprehensive book on a topic that is too often omitted from schoolbooks and history books alike, the over 700,000 German civilians, politicians, clergy, military, and paramilitary who lost their lives trying to overturn the Nazi regime between 1933 and 1945. The Hoffmann was a starting point to the discovery of several other books about the German Resistance and a visit to the German Resistance Memorial and Museum in Berlin, where von Stauffenberg and other co-conspirators were executed.
---
When you buy a book we may earn a small commission.