The History of the German Resistance, 1933-1945
By Peter Hoffmann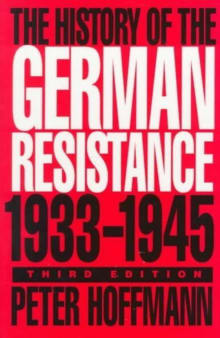 Why this book?
Peter Hoffmann's father was involved in the resistance. For more than fifty years Professor Hoffmann has documented the history of the Germans who struggled against Nazism. He interviewed each eyewitness who was available and has compiled authoritative studies on the subject.
His unprecedented access and diligent pursuit of detail cannot be replicated, as all the key players have since died. Dense with detail, the book will appeal to scholars rather than the general reader, but it is the last word on the subject.
---
When you buy a book we may earn a small commission.