The Rise and Fall of the Third Reich: A History of Nazi Germany
By William L. Shirer,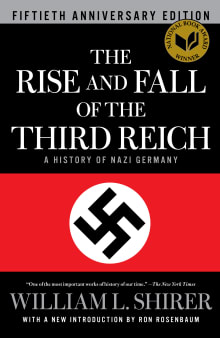 Why this book?
I read this extraordinary book as a young man. It is a captivating account of how and why Germany came to be ruled by the man whose deeds were the most reprehensible in modern history. There are moments in the book, like Hitler's famous meeting with Hindenburg in January 1933, which make you shiver when you read Shirer's account.
---