The Works of Inazo Nitobe
By Inazo Nitobe,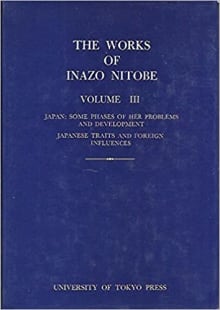 Recommended by John E. Happ
From John's list on why the Pacific War was waged & fought in New Guinea.
This book began to help me understand why my father was sent to New Guinea. It taught me a lot about how Japan saw herself in the world at that time and what she thought she could do about it. My conclusion is that Japan felt threatened and feared being colonized. The Europeans had been colonizing the Asian Pacific for centuries: France in Indo-China, Britain manipulating China; Germany held various Chinese ports; Russia pushing into Korea, the Dutch in Indonesia (The Dutch East Indies)… all milking those countries of their natural resources with oppressive control of indigenous peoples. Japan in turn sought to build her nation into an Empire along the British model. 
---