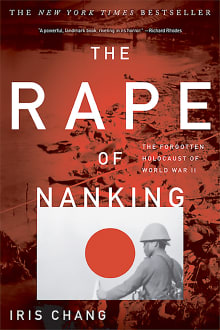 The Rape of Nanking: The Forgotten Holocaust of World War II
By Iris Chang
Why this book?
When this book was first published in 1997, the world (at least the Western world) had all but forgotten the atrocity that had been inflicted on my hometown in the winter of 1937-38. Re-reading the gripping nonfictional account today would serve to remind us that we should not forget that ignoble page in our modern history and more importantly that we are all duty-bound to do all we can so such atrocities will not happen again.

From the list:
The best books about the Pacific Theater in WW2
When you buy a book we may earn a small commission.