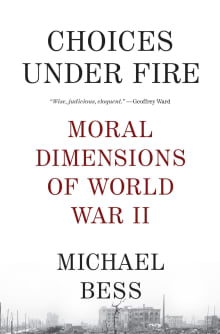 Choices Under Fire: Moral Dimensions of World War II
By Michael Bess
Why this book?
Leaders, soldiers, and civilians around the world faced a dizzying array of ethical dilemmas during the course of the conflict. From the decision to drop the atomic bomb and making alliances with dictators to the role of kamikaze pilots and war crimes trials, Bess considers the ethics of warfare from multiple viewpoints. He shakes up our conventional wisdom about wartime decision making and shows how the legacies of those choices remain with us today.

From the list:
The best books that will challenge how your think about WWII in Europe
When you buy a book we may earn a small commission.