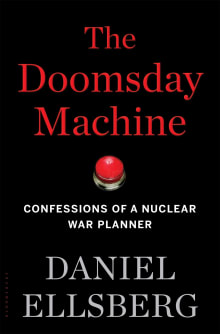 The Doomsday Machine: Confessions of a Nuclear War Planner
By Daniel Ellsberg
Why this book?
Russia and the U.S. each possess a Doomsday Machine: a weapon that could wipe out our species. If either launched their thousands of nuclear ICMBs, that would probably doom us, even if the other did not retaliate. So argues Ellsberg, who confesses his role in creating the menace.  (None of the seven other nuclear nations have more than a few hundred, as a deterrent.) The book's invaluable history includes multiple occasions when either Russia or the U.S. came perilously close to triggering Armageddon. When I was flying in the Strategic Air Command, we launched three times. Barely before it was…
From the list:
The best books on urgent menaces to the human species
When you buy a book we may earn a small commission.