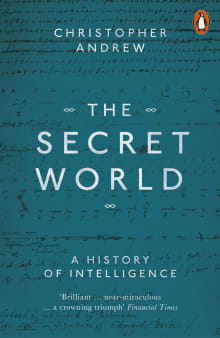 The Secret World: A History of Intelligence
By Christopher Andrew
Why this book?
My line of work has only enhanced my fascination with spies and spying. Espionage was on the periphery of my world and I was privy, on occasion, to snippets of information that shed light on certain events. Reading this book was like being privy to a host of secrets, many during my own era. How fascinating to be taken through the history of espionage from biblical times until today. The author reveals missing pieces to many significant moments in history, where monumental decisions were made based on information bought and sold, died for, killed for, stolen, or extracted by torture…
From the list:
The best books that provide a unique insight into military history
When you buy a book we may earn a small commission.