Operation Crossroads: The Official Pictorial Record
By Joint Task Force One,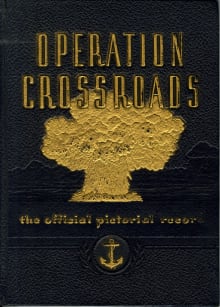 Why this book?
The book was published in November 1946 by the U.S. Government, just months after Tests Able and Baker in July at the Bikini Atoll in the Marshall Islands. Serious safety concerns about radiation contamination were coming to light and the book was withdrawn from circulation shortly after publication. In 1947, a re-write of the book was published and titled Bombs at Bikini: The Official Report of Operation Crossroads. This book had fewer photographs and of a less graphic nature. However, for my memoir as a Crossroads participant, I was glad to find a copy of the original out-of-print book for my research.

---