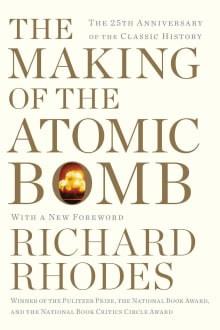 The Making of the Atomic Bomb
By Richard Rhodes
Why this book?
The invention of the A-bomb was the most intensive, expensive, and extensive weapons development program in history. Rhodes' book is a magisterial, gripping telling of this story—from nascent ideas to the terrors of Nagasaki. Pulitzer prize-winner, it's essential reading to understand the birth of today's big science.

From the list:
The best books on how science won World War Two
When you buy a book we may earn a small commission.