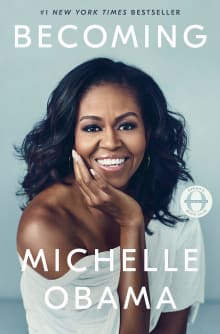 Becoming
By Michelle Obama
Why this book?
I grew up in Washington, DC with a front row view of politics. As a child and adult, I went to the East and West Wings of the White House many times as a personal guest of the people who lived and worked there. However, Michelle Obama's book was the first time I understood what it truly feels like to live in the White House and to be the most powerful, most scrutinized "trailing spouse" ever. As I read her words, I felt like I knew her – a brilliant, grounded businesswoman, wife, and mother with an unexpected and extraordinary…
From the list:
The best books to make you love being a woman
When you buy a book we may earn a small commission.