Strangeworlds Travel Agency
By L.D. Lapinski,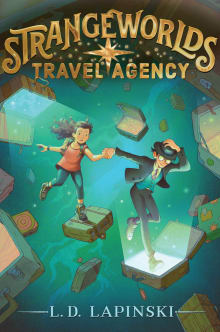 Recommended by Sinéad O'Hart
From Sinéad's list on the best middle grade books to sweep you into another world.
L.D. Lapinski's incredible Strangeworlds series will definitely sweep you into another world – into as many other worlds as you can count! Step into your suitcase and go on a journey to somewhere beyond imagining with Lapinski's amazing cast of characters. When Flick stumbles into a dusty old shop and meets a young man named Jonathan Mercator, it's the beginning of a life-changing adventure – across the multiverse – for them both.
---