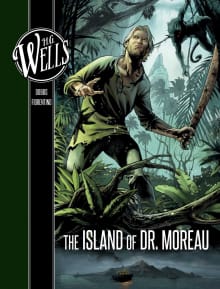 The Island of Doctor Moreau
By H.G. Wells
Why this book?
The reader is introduced to a collection of monsters, half-man/half-animal, who are abominations of nature created by the titular Dr. Moreau. He's a demented scientist who wishes to exert his dominance over nature by perverting it. Wells makes us feel empathy for the monsters who suffer greatly at the hands of their creator. The book eventually makes us question who the true monster is—man or beast? 
From the list:
The best books that will make you afraid of the dark
When you buy a book we may earn a small commission.