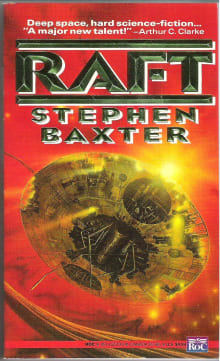 Recommended by Su Vida
From Su's list on lesser-known YA/NA with amazing science and futurism.
Raft is an amazing hard sci-fi story that one cannot help but binge-read. It's set in a fascinating, intricately-crafted universe that is sci-fi gold. It immerses readers in an alternate reality where the very laws of physics are different; the effects of which manifest in strange, unexpected ways throughout the story. There are dynamic characters, artistic unity, and real-life social parallels despite the story's dystopian society.
---