The Essential Yoga Sutra
By Geshe Michael Roach, Lama Christie McNally,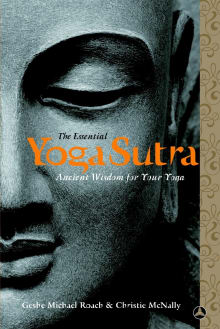 Recommended by Alex Hillman
From Alex's list on for solo founders building businesses.
One of the most valuable lessons I've learned is how to manage my own fear and excitement. How we react to the world around us is one of the few things we are truly in control of! This is the book that helped me most to shift the way I perceive and react to things, allowing me to live more calmly in my work and my life even in the face of complexity, fear, even success. 
This book is weirdly simple, almost child-like in its cadence, but don't let the simplicity fool you. I found it valuable to sit with the short parables and examples especially when I'm having an emotional response surrounding a business decision. 
This was the first book based on Buddhist teachings that I ever read and made sense to me in a practical way. The writing style is strange (and the author has a truly bizarre…
---