The Tantric Way
By Ajit Mookerjee, Madhu Khanna,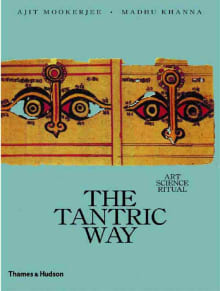 Recommended by Julie Rappaport
From Julie's list on inspiring your yoga practice.
Art can serve as a support for meditation. Ritual brings the spiritual dimension of yoga into action. Mookerjee and Kanna's breadth of living scholarship portray the ritual arts of the Indian Tantric traditions to be a form of yoga itself, one that reflects the non-dual or Advaita philosophy of Tantric yoga. This book is a practical guide, as well as a deep dive into Tantric symbolism, both satisfying and transformative. If you crave visual support for your practice, pick up this book. 
---