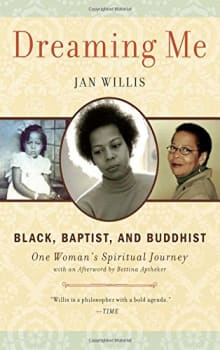 Dreaming Me: Black, Baptist, and Buddhist — One Woman's Spiritual Journey
By Jan Willis
Why this book?
Jan Willis is one of our most respected American Buddhist teachers and scholars. Like so many Americans who identify as Buddhists, Jan Willis' story begins with a Christian background. Willis was raised in the Baptist church in Alabama where she endured Jim Crow racism and later marched with MLK, Jr. She writes about the obstacles she faced in her Ivy League education and how she eventually met her Buddhist guru in India. This story is so resonant for me because it reminds me that we can evolve and grow on our spiritual journey without rejecting any part of who we…
From the list:
The best Buddhist and yoga biographies and memoirs
When you buy a book we may earn a small commission.