Live to See Tomorrow
By Iris Johansen,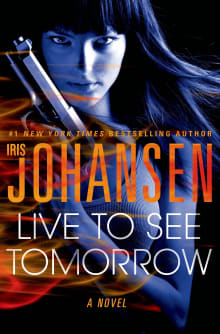 Recommended by Angela Greenman
From Angela's list on women of courage and strength.
Catherine Ling, the main character, is a CIA operative. Her strength and smarts enabled her to survive the streets of Hong Kong as a child until she was brought into the CIA at age fourteen. On top of having a woman as the main character who is tough and skilled—which I love—Iris Johansen weaves an exciting story of how Catherine must rescue an imprisoned woman journalist in Tibet. Two strong and brave women, exotic locations, and suspense that won't quit…do I need to say more?
---