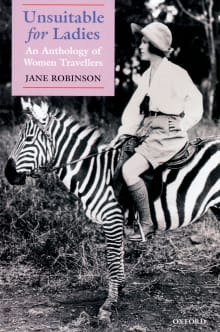 Unsuitable for Ladies: An Anthology of Women Travellers
By Jane Robinson
Why this book?
Florence Nightingale, Freya Start, Gertrude Bell, Karen Blixen, and many other well-known women share their travel adventures in this wildly audacious and inspiring collection of stories. From encountering a madman in the Amazon to surviving a shipwreck, these intrepid globe-trotters overcome many challenges in their dauntless explorations. This book will show you a different side of these famous women.
From the list:
The best travel books for women
When you buy a book we may earn a small commission.