Yoga & Ayurveda: Self-Healing and Self-Realization
By David Dr Frawley,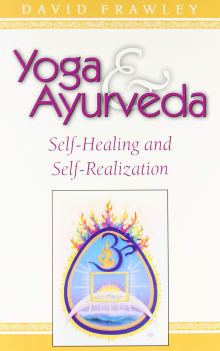 Why this book?
This is my go-to book whenever I need to clarify yoga concepts in my mind, for the purpose of my own personal practice and/or for my teaching. I find that it guides and connects me to subtle inner energies that most other books only mention. Dr. Frawley explains complex terms in simple, but precise language. He seems to really know what he is writing about from first-hand experience, as well as in theory.
---