Women Who Fly
By Serenity Young,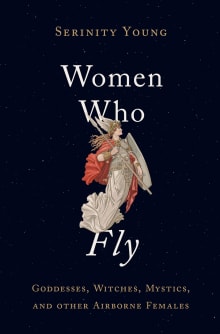 Recommended by Clare Mulley
From Clare's list on female pilots.
This is a left-of-field choice, but when thinking about female fliers it is worth remembering the cultural baggage they inevitably carry with them. Historically, female flight whether by broom, wing, mental transcendence or in the cockpit of a Spitfire, has threatened the patriarchy while liberating women. Even today, 'flighty' women are still considered in negative terms. This book explores the power and prejudice around aerial females.

---