A Spitfire Girl: One of the World's Greatest Female Ata Ferry Pilots Tells Her Story
By Mary Ellis, Melody Foreman,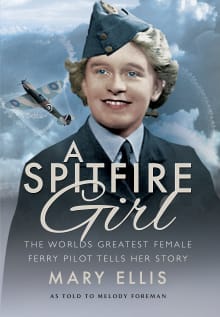 Why this book?
There are several fascinating memoirs by ATA pilots including those by Diana Barnato Walker and the fittingly named Nancy Bird, but I was lucky enough to know Mary Ellis so her words speak most directly to me. A life recounted in sensible tones, reading this book it is easy to imagine you are settled into an armchair across from Mary, while at the same time realising that she would be much more comfortable in the cockpit of a Spitfire. By the end of the war she had delivered 400 Spitfires and flown 72 different types of aircraft. 'Who needs love', Ellis wrote, 'when there is the ultimate thrill of speed, the sky, and the orgasmic experience of piloting the best fighter aircraft in the world?' Enough said.

---