Under the Wire
By William Ash, Brendan Foley,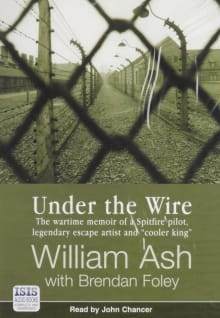 Recommended by Marc H. Stevens
From Marc's list on the best POW escape books of World War 2.
One of the great "characters" of World War 2 escapes, "Tex" Ash was an American who travelled from his home state to Canada in order to enlist in the RCAF and fight the Nazis before the US entered the war.  A Spitfire pilot of great bravery, Ash was shot down and captured in France. His tale of wild and woolly escapes and escapades makes for a rollicking good read. Some might say that his story is too far-fetched to be true; I believe every word of it.

---