The Most Dangerous Enemy
By Stephen Bungay,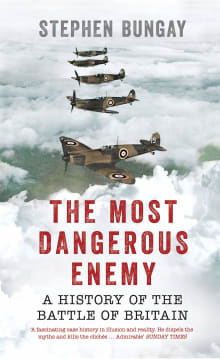 Recommended by Helena P. Schrader
From Helena's list on the Battle of Britain.
Bungay packs more useful information about the Battle of Britain into this outstanding work than dozens of other books on the same topic put together. He provides the Order of Battle for both the RAF and Luftwaffe, records the squadron rotations, the attacks by date and target, the losses of aircraft and crews, and much more. No other book is as precise about what happened to both the RAF and the Luftwaffe not just stage by stage, but day by day. Yet this book also provides lucid analysis of events and assessments of key personalities. While writing about the Battle, I referred to this book so often it is now falling apart!

---