A Venetian Affair
By Andrea di Robilant,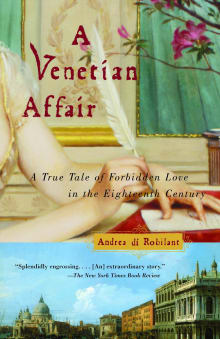 Recommended by Meredith Small
From Meredith's list on Venice (non-guidebooks).
This creative non-fiction book is both the real history of a couple in love and the story of di Robilant discovering their letters in the family palazzo. The drama plays out during the 18th century, a time when Venice is heading for decline. His other books are also wonderful, especially Irresistible North about the Zen brothers exploring the North Sea.
---