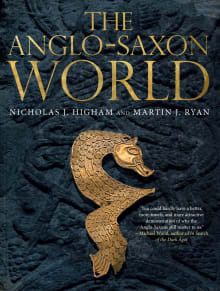 The Anglo-Saxon World
By Nicholas J. Higham, M.J. Ryan
Why this book?
The Anglo-Saxon World is the best introductory survey for students of Anglo-Saxon history. Experts in their field, the authors flesh out the traditional narrative account with insights from archaeology, numismatics, and DNA analysis. The book is splendidly enriched by almost three hundred colour photographs, tables, maps, and diagrams, while box-out sections in each chapter delve into interesting topics or debates. The authors also outline the historiography for readers who want to know how scholarly understanding of the period has developed.

From the list:
The best books to understand Anglo-Saxon England
When you buy a book we may earn a small commission.