The Shaman
By Piers Vitebsky,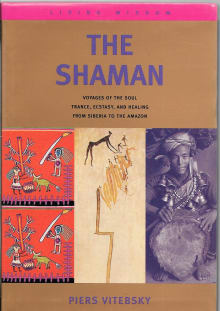 Recommended by Miranda Aldhouse-Green
From Miranda's list on Roman Britain and its religions.
Because of its beautiful presentation of this complex topic, the stunning illustrations and the superb, world-class knowledge the author brings to an enigmatic subject, in which the ability of certain individuals to access the spirit world is discussed. The theatre in which the author performs is worldwide, and, although shamanism differs hugely from the Americas to Siberia, from India to southern Africa, and way beyond, he brilliantly presents a cohesive and totally enthralling picture of the essential ingredients of shamanism: shape-shifting, 'soul-flight', healing through contact with the spirits, are just some of the themes covered in this short volume. The book engages academics as a sound starting-point for the understanding of what a shaman is but its concise style and gorgeous colour images will engage anyone remotely interested in world religions.

---