Secret Agent Mom
By Martha Carr, Michael Anderle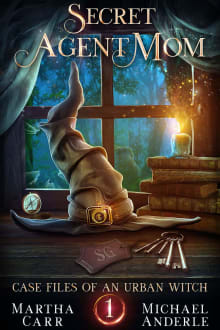 Why this book?
As a mom of six, I must say that I'm in a constant state of balancing motherly duties with other obligations—so Lucy Heron has my sympathy as a fellow native of Los Angeles, who juggles her kids, a bakery, and apparently her job as "Agent 485," fighting supernatural crime.
Lucy works for a secret organization that wants to keep magic in the realm of myth and humanity none the wiser to its existence. Well, that will be tough as a tribe of ancient witches gets thrown into the mix, some unscrupulous magical beings, and the fact that this mom of three has to get this all done in time for dinner. This is definitely a fun read to check out!
---
When you buy a book we may earn a small commission.