The Curse She Wore
By Jordan Dane,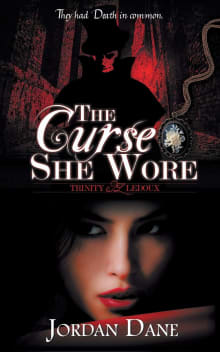 Recommended by Steven Ramirez
From Steven's list on ghosts, demons, and the supernatural.
What I love best about this novel is how adept the author is at combining the traditional elements of a serial killer story with those of supernatural tales such as Peter Straub's terrifying Ghost Story. And trust me, the combination works. If you're in the mood to be scared, then touched by the tortured yet loyal and loving Trinity LeDoux, I suggest you stop what you're doing and acquire The Curse She Wore.
---