The Lost Apothecary
By Sarah Penner,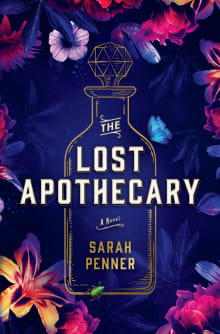 Recommended by Serena Burdick
From Serena's list on powerful female protagonists.
As a historical fiction author, I am a picky historical fiction reader, which made Sarah Penner's, The Lost Apothecary, an exciting find. Who doesn't love a good murder mystery? Set in the back alley of London in 1791, in an apothecary shop, we meet Nella, a woman selling poisonous potions to other women who are looking to kill off the men in their lives. Weaving in a modern-day component, Penner takes us into the life of Caroline Parcewell, a historian on a trip to London who accidentally discovers this series of unsolved murders from centuries earlier. A fantastic story of revenge, and the strength of women who band together.   
---