The Apothecary Rose: The Owen Archer Series - Book One
By Candace Robb,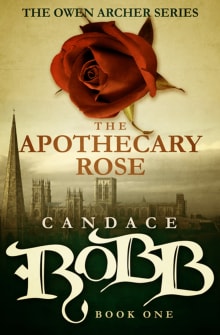 Why this book?
Set in Medieval York I loved the detail of life in this book. The passion of Lucie Wilton, the apothecary's wife is apparent and very real. Her anguish at his death and her guilt over her love for Owen Archer, her assistant incite pity and hunger in the reader. It taught me to try and include small details in my own writing and to make my characters come alive as Candace Robb does. I was truly hungry for the next book...and the next...and the next!
Owen Archer became a real fictional hero of mine.
---