The Decameron
By Giovanni Boccaccio,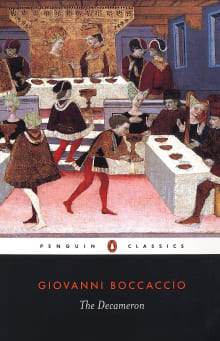 Recommended by Rita Monaldi and Francesco Sorti
From Rita's list on the best books on how the Plague changed history.
A must for all of you, lovers (hopefully) of intelligence and humor. Avidly read and re-written by the superstars of English literature (Chaucer, Shakespeare), Boccaccio's celebrated cycle of short stories, told by seven ladies and three gentlemen sheltered in the countryside near Florence during the Black Plague, is a timeless summa of wit, narrative pleasure, and literary sophistication. Even historians recycled Boccaccio's juicy, gossipy accounts to feature (or slander) their characters. 
---