Tribes of Decay: A Zombie Novel
By Michael W. Garza,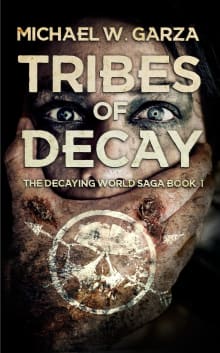 Why this book?
I love everything this author does because his world-building is simple but perfect. The post-apocalyptic world-building in this story involves not only a description of mass desolation but also how that desolation has changed humanity. Of course, people are going to be affected by their environment – especially under post-apocalyptic circumstances – and too often I feel like characters in post-apocalyptic fiction are just the same as people today. 
Zombie worlds all have the same familiar feel, but I really liked the idea of how "tribes" of survivors had formed in cities and how these people had reverted to more primitive ways – if the world hadn't functioned in decades, yeah, teens wouldn't know about electricity. The world-building in this book covers everything from setting to characters to a strange new social structure that was really intriguing.
---